Meet Our Staff
Pareya, Dental Hygienist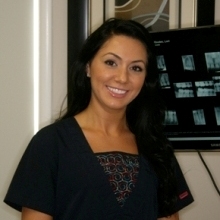 Pareya is licensed in the state of California and a member of American Dental Hygiene Association (ADHA). She received her bachelors in Dental Hygiene from The Herman Ostrow School of Dentistry. There she gained experience in programs for veterans, children, people with special needs, and community outreach mobile centers in low-income areas. During her spare time, she enjoys the company of her friends and family, good food, and traveling.

Risa, Dental Hygienist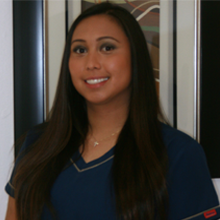 Risa Regalado was born and raised in Laguna Niguel, California, and is the youngest of three siblings. She has always been drawn to the lovely weather that California has to offer, so it was only natural that she attended the University of California, Santa Barbara. There she received her first B.S. in Biological Sciences. Her affinity for the dental field began here as she worked part-time as a dental assistant at a pediatric dental office while in school. After graduation, she moved to Westwood, California, where she continued her dental career assisting at a periodontal office in the Pacific Palisades.
She then decided to further her education by attending the Herman Ostrow School of Dentistry of University of Southern California, where she received her second bachelors in Dental Hygiene. During her time at USC, she served as the American Dental Education Association Representative and the Treasurer of the Student American Dental Hygiene Association for her class. She was recognized on several occasions for making the Dean's List and was the recipient of the Violet Bonney Scholarship Award. After graduating, she was employed as part-time faculty, teaching basic instrumentation to first-year dental students. She now joins us as a practicing dental hygienist, anxious to use her experience and skills to assist patients in achieving and maintaining optimal health.

Lyna, Treatment Coordinator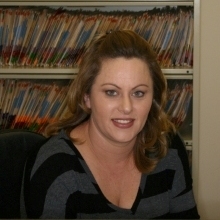 I have worked in the dental field for fourteen years, starting out in orthodontics, then moving to oral surgery and general dentistry. Helping patients coordinate and achieve their treatment goal towards their optimal oral health is my main priority. Having three children and a large extented family keeps me very busy. In my free time, I love to cook. I am always trying a new recipe.

Lilia, Dental Assistant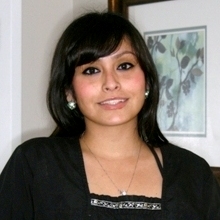 My name is Lilia. I have been dental assisting for about five years. I enjoy working with patients and making sure they have a comfortable experience while receiving dental care. Watching patients leave with a smile on their face is my favorite part of working at Pasadena Dental Aesthetics. I am currently attending Rio Hondo College where i am pursuing my degree in Administration of Justice. When not working,or hitting the books I enjoy working out at the gym, and spending time with friends and family.