Lumineers®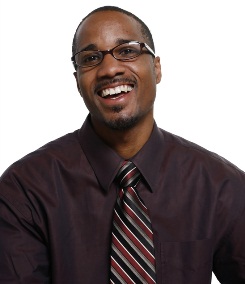 Lumineers® are a specific brand of porcelain veneer made by DenMat, a dental materials company based in Santa Maria, California. They have become very popular among general dentists because they don't require the same amount of tooth preparation and detailed shaping prior to bonding as other brands of porcelain veneers. However, they are not the best choice for every patient. Dr. Azarbal can discuss the pros and cons of Lumineers as well as other brands of porcelain veneers to determine which one will help you achieve the best result.

How Are Lumineers® Different?
Lumineers® are made from a super-strong porcelain called Cerinate®. Because the material is stronger, these veneers can be made thinner than the typical porcelain veneer (about 0.3 millimeters compared to 0.5 millimeters). Because they are thinner, they have been marketed as requiring no tooth preparation before placement, meaning the dentist does not have to shave off any of the tooth's surface in advance.
This makes the application of Lumineers® simpler for the dentist, but it places some limits on the cosmetic results that can be achieved. For example, placement of a Lumineers® veneer will make the tooth 0.3 millimeters thicker (because no material is shaved off in preparation) and usually about 2 millimeters longer. In some patients, this may present functional problems, like the tendency of the lips to stick and catch along the teeth.
Because placement requires the edges of the Lumineers® to be feathered on the sides, the resulting teeth will uniformly have a rounded look, which limits the ability of a cosmetic dentist to fully customize a smile makeover.

Making the Right Choice
Dr. Azarbal is very familiar with Lumineers®, but he prefers other brands of ultra-thin porcelain veneers, and he achieves beautiful results with them. Whatever brand is used, it is important that you choose a dentist with significant experience both in applying porcelain veneers and in cosmetic smile design. Dr. Azarbal meets those requirements.
All brands of porcelain veneers involve permanent bonding of the products to a patient's teeth. They also require a significant investment of time and money. It is much easier and preferable to have the job done well the first time, rather than taking a chance that faster flawed work will need to be repaired later.
As an alternative to veneers that require no preparation of your natural teeth, Dr. Azarbal offers chairside dental bonding. He can use dental bonding to transform your smile without the light shaving of your teeth that is required with porcelain veneers.
If you are interested in receiving a beautiful, natural-looking smile makeover, call us to schedule an appointment, or request an appointment online. If you want to spend five or ten minutes with Dr. Azarbal to ask questions and discuss your options, request a complimentary consultation.