Invisalign®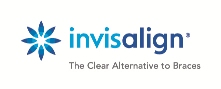 Forget those old-fashioned wires-and-metal brackets and years of orthodontist appointments. Now you can have aligners that gently guide your teeth into alignment in half the time and are virtually invisible while you're wearing them.
As an extensively trained dentist, Dr. Azarbal is trained in the use of Invisalign® invisible braces, a set of clear plastic aligners that guide your teeth into position and can be removed for eating, drinking, and cleaning your teeth. No more restricted diets or worrying about food caught in wires that are difficult to clean.
Because Invisalign® aligners are customized for each patient, they gradually move teeth into the correct position, eliminating the need for uncomfortable adjustments that move the teeth back and forth.

How Invisalign® Works
At the initial consultation, Dr. Azarbal will examine the overall health of your teeth, your bite, and the amount of crowding. This will include a set of x-rays to determine the best treatment and whether Invisalign® is right for you. If so, detailed molds of your teeth are made.
A computer scans the molds to create a digital image of the teeth. Dr. Azarbal then uses the computer to plan how the teeth should move into position. A set of digitized images are developed that will be used to manufacture a set of customized plastic aligners.
When the first aligner is inserted, it will feel snug. This is normal, as it is designed to move the teeth into a slightly different position. After two weeks, that aligner is taken out and the next one inserted.
As treatment progresses through the complete set of aligners, your teeth will gradually move into the correct position. Because the custom-made aligners are so precise, Invisalign® doesn't over- or under-correct. Traditional braces require numerous adjustments to get the teeth into position. Thus, the computer-designed aligners can achieve correct tooth alignment in a much shorter time.
Who Is a Candidate for Invisalign®?
Invisalign® isn't appropriate for everyone. It may not work in cases of severe overcrowding of the teeth.
Because they are removable, some patients have had issues with compliance. Although they can and should be removed for eating and brushing, the aligners must be worn all other times in order to achieve the desired result.
If you are interested in Invisalign®, contact us to schedule an appointment for an exam. If you would like to meet Dr. Azarbal and spend five or ten minutes learning more about this treatment, request a complimentary consultation. Call us or request an appointment online.