We want you to feel comfortable, confident, and at ease when you come to our dental practice, which is why our patient care services begin the moment you walk in the door. Our welcoming and knowledgeable front desk team members will greet you and get you checked in as quickly as possible. Our hygienists and dental assistants will provide gentle care and helpful information during your cleanings and dental treatments. To aid you in getting acquainted with our dental family, we have provided some background details and photos below. Ready to meet us in person? Call us today to schedule a consultation and discover how pleasant maintaining your oral health can be.
Obviously going to the dentist is never a fun task but these guys make it easier. The staff is polite and organized. I never have to wait too long and Dr. Azarbal makes every procedure painless and quick.

John Parr

March 31, 2018

1234
More Reviews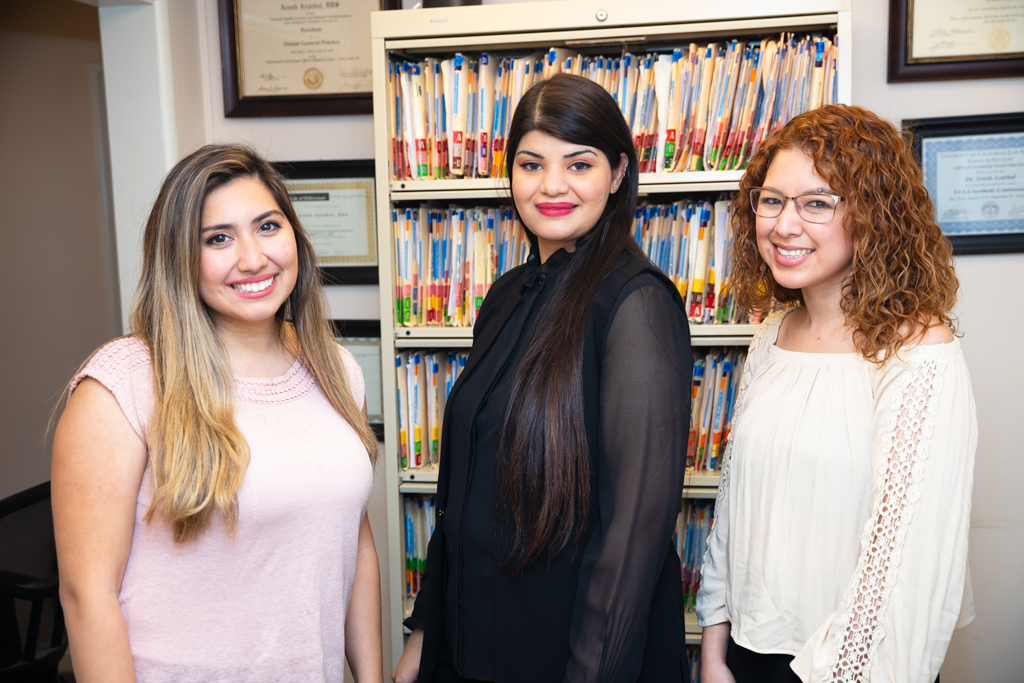 Nelli – Dental Hygienist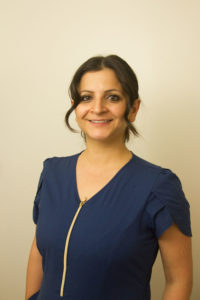 Nelli is a 2011 graduate of the Herman Ostrow School of Dentistry Hygiene program at the University of Southern California. She has 7 years of experience as a dental hygienist and was a dental assistant prior to being a hygienist. We are lucky to have such a gentle and qualified dental team member. Her clinical training is diverse and she is very passionate about developing individualized care to improve her patient's oral hygiene.
Her attention to detail and enthusiasm to stay current in her field and maintain high standards are truly appreciated by her patients and our dental team.
Nelli is happily married and has two beautiful daughters, Maya and Eliana. She enjoys spending time with her family, outdoor activities, trying new restaurants and traveling around the world.
Candace – Dental Hygienist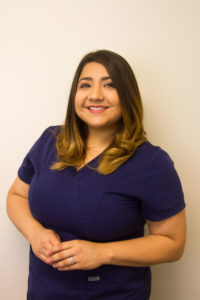 Candace Fernandez is a Registered Dental Hygienist and Instructor for the Dental Assisting Program at Moreno Valley College. She is dedicated and enthusiastic about oral health, and enjoys sharing her knowledge. She strives to ensure you receive stellar treatment at every hygiene appointment. As an Instructor, she works primarily with mature adults who want to become a dental assistant and start a career in the dental field. She has provided instruction to a variety of subjects for future dental auxiliaries.
She has been active in the local community, serving as a volunteer for Clinic With a Heart at Loma Linda University. She finds warmth in giving back to others in need of dental assistance by attending free clinics and devoting time to the public. She has been recognized for her community involvement, honored as a "Citizen of Achievement" by the Loma Linda School of Dentistry.
Her formal education includes a B.S. degree in Dental Hygiene from Loma Linda University School of Dentistry; an A.S. degree in General Science from Riverside City College in Riverside, California. She is currently in the process of obtaining her Masters at California State University San Bernardino in Technical Education. In addition, she is a member of Dental Hygiene Association, American Dental Association, and American Dental Education Association.
Before completing her bachelor's degree, she worked as a registered dental assistant having 9 years of work experiences in a variety of specialty dentistry offices: General Dentistry, Pediatric Dentistry, Oral Surgery, Endodontics, and Orthodontics.
In her spare time she enjoys spending time with her family, taking hikes with her dogs, and traveling. She loves the balance of friends and family coming together for events, dining at new food joints and listening to live music.