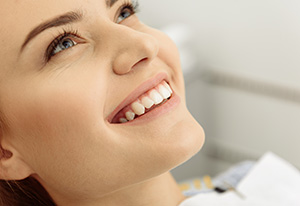 In addition to the many cosmetic and restorative dentistry options available from our dentists in Pasadena, we offer an array of advanced treatments and techniques that can help patients in numerous ways. From procedures designed to address the symptoms of sleep apnea and TMJ Disorder to treatments that can relieve dental anxiety and save a damaged tooth from extraction, Dr. Arash Azarbal and his experienced dental team are committed to helping you meet your needs with the latest dental technologies and treatment options.
Please follow the links below for more information, and don't hesitate to reach out to our practice for a complimentary consultation.
Sedation Dentistry
Dental anxiety is very common, and severe levels of it can keep individuals from obtaining necessary dental care. Our practice offers a number of sedation dentistry options, including oral conscious sedation, IV sedation, and general anesthesia (rendered by a dental general anesthesiology specialist) that can help patients have  a more relaxing experience while receiving their dental care.
CEREC® Crowns
CEREC® CAD/CAM restoration technology allows our dental team to  design and manufacture custom dental crowns right here in our office, rather than having to send them to an outside dental laboratory. The state-of-the-art CEREC® milling system can make the treatment process more efficient for many patients, providing precise and natural-looking porcelain dental crowns in a more convenient way.
Root Canal Treatment
A tooth that has nerve damage due to extensive decay or fracture can lead to a painful infection that can spread to other parts of the oral cavity and body, and even increase the risk of further oral and general health conditions. Root canal therapy can save the tooth from extraction and get rid of the infection.
Sleep Apnea
Individuals who suffer from sleep apnea may snore loudly during the night or experience dangerous breathing pauses that last several seconds while sleeping. Advanced treatment options such as customized oral appliances and other options available at our practice can help you reduce serious risks to your health and provide relief for many of the symptoms associated with sleep apnea.
Emergency Dentistry
Sometimes, urgent dental care needs occur, and quick treatment may be necessary to reduce risks to your oral and general health, minimize pain, and save a tooth before the damage is irreparable. Pasadena Dental Aesthetics offers emergency dental care for these types of situations.
Mercury-Free Dentistry
Dr. Azarbal and our dental team utilize durable, tooth-colored materials for our dental fillings, inlays and onlays, and crowns instead of mercury- or metal-based solutions. With mercury-free dentistry, we can provide standard treatments that are stronger and more natural-looking, while eliminating any potential risk of exposure to mercury.
TMJ/TMD Treatment
Inflammation, unbalanced bite, and other conditions affecting the temporomandibular joint (TMJ) that connects the jaws to the skull can lead to clicking, headache, neck pain, and other debilitating symptoms. Dr. Azarbal offers advanced treatment that can provide effective relief for TMJ disorder.
Advanced Technology
Pasadena Dental Aesthetics utilizes advanced dental technology to help make the diagnosis and treatment process more accurate, convenient, and comfortable for each of our patients. Digital x-rays, DIAGNOdent® laser cavity detection, and intraoral cameras are just a few of the techniques available at our practice.