Sedation Dentist
If you're nervous going to the dentist because of painful experiences in the past, sedation dentistry may be a good solution for you. Be assured you are not the only patient we've had with dental fears. Dr. Azarbal is very sensitive to the needs of fearful patients. He takes time to listen to your concerns.
There are many key factors that make Dr. Azarbal an absolute pleasure to work with. I used to be afraid of going into the dentist's office, fearing not knowing what is going on. Dr. Azarbal won me over with his patience and willingness to explain the procedures. ~ Tom W.

Sedation Dentistry Options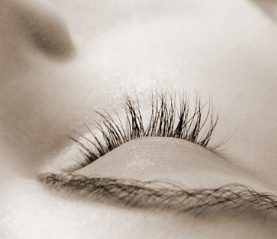 We offer three levels of sedation dentistry. The first is nitrous oxide, also known as laughing gas. This is a mild form of sedation that can completely relax you. You can learn more about this option on our nitrous oxide page.
The second option  is a single dose sedative with or without nitrous oxide. The vast majority of patients who want or need sedation can be treated safely using this protocol. Under this protocol, medications are administered at the office and combined with nitrous oxide to make you comfortable and anxiety free during the procedure.
A third, stronger form of sedation is I.V. sedation. We have a board-certified anesthesiologist administer the sedation. This is the option we use with our patients who tell us they want to be "out" during the entire procedure. You will wake up without remembering the procedure, with your dental work completed.
Fear isn't the only reason for using a sedation dentist. Often we have patients who use sedation dentistry when they need extensive dental work. It can get both expensive and disruptive to have multiple appointments. It costs you time and income from missed work. With sedation dentistry, you can have several procedures done in the same appointment.

Reasons for Using a Sedation Dentist
    If you have a fear of dental procedures.
    If you have sensitive teeth.
    If you have a strong gag reflex.
    If you have a fear of dental shots or needles.
    If you need extensive dental work.
Dr. Azarbal will listen to your concerns, assess your needs, and determine which type of sedation is right for you. If you would like to have a productive and relaxing dental experience, contact our office to schedule an appointment.