About Dr. Ian Woo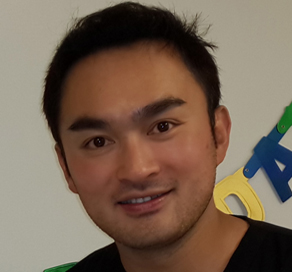 When you choose Pasadena Dental Aesthetics for dental implants, you can be confident that you will receive superior care.
Dr. Ian Woo is our implant surgeon, and for your convenience, he performs your implant placement in Dr. Azarbal's office. Dr. Woo is both a physician and a dentist. He is a board-eligible surgeon who limits his practice to oral and maxillofacial surgery.
Dr. Woo's primary education was received in the British school system of Hong Kong. He completed his undergraduate and graduate education in Canada. In 2002, he graduated with multiple honors and awards as class valedictorian from the University of Southern California School (USC) of Dentistry. In 2005, he completed his medical training from the USC School of Medicine. Dr. Woo's general surgery internship was completed at Huntington Memorial Hospital in Pasadena, and he completed a full residency in oral and maxillofacial surgery at USC.
Dr. Woo is a diplomate of the American Dental Society of Anesthesia, and a member of the American Association of Oral and Maxillofacial Surgeons, the American Medical Association and the American Dental Association. He has published articles and lectured on various implant dentistry topics, as well as facial cosmetic and reconstructive surgery topics. His training and experience will provide you with the latest technology in dental implants of the highest quality.