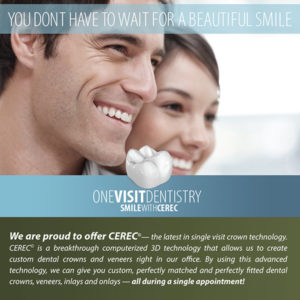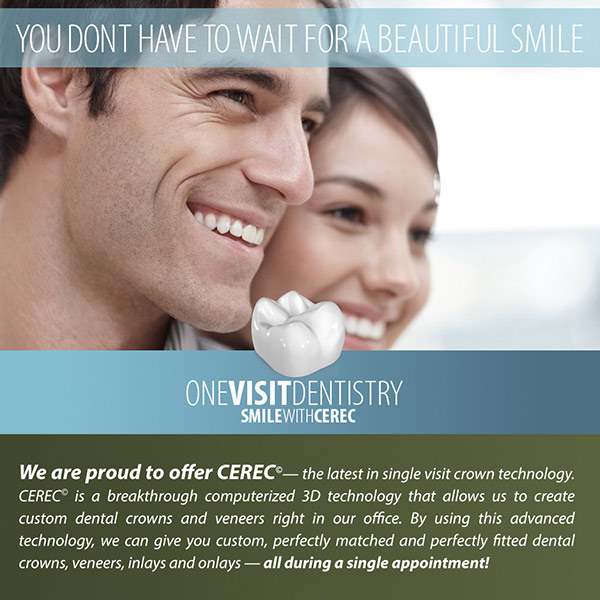 At Pasadena Dental Aesthetics, we offer both CEREC® same-day dental crowns and lab-made porcelain crowns. Each one offers exceptional results depending on your needs and goals. So how do you choose between two excellent options? That depends on many factors, including the location of your crown, time constraints, budget, and more. By understanding each of these influences, Dr. Arash Azarbal, our experienced dentist, can determine which approach best suits you.
The chief distinction between CEREC® dental crowns and the lab-made variety is turn-around time. CEREC® crowns can be customized for a precise fit, created, and placed in the same visit. Traditional porcelain crowns must be manufactured in a state-of-the-art laboratory and then sent to our office before they can be used to restore your smile. As a result, at least two visits will be necessary. This is not the only consideration, however. CEREC® crowns, are convenient, durable, and cost-effective. However, in certain clinical situations, such as those where multiple crowns are used or veneers are placed in cosmetic areas, lab-made crowns are preferable, as they can provide a more natural-looking result. Due to these differences, the right option for you will depend on your needs and goals.
The most important choice will be choosing a dentist that offers both technologies and understands them well. Dr. Azarbal can evaluate your oral structures, listen attentively to your concerns, and recommend the dental restoration that takes into consideration all of the pertinent factors.