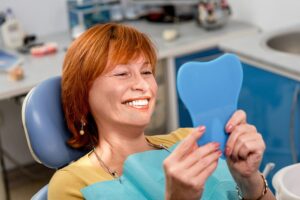 Finding a dentist with whom you feel comfortable and confident is very important. A dentist who patients know to be highly qualified and experienced, has a strong record of success, and who takes a compassionate and comforting approach to care makes it more likely that they will maintain their check-up and treatment schedules, which in turn can help patients maintain excellent oral health for a long time to come. 
When searching for a dentist in Pasadena and other large cities where the options are plentiful, there are a few things you can look for to help narrow down your search: 
Make sure the prospective dentist has been extensively trained and educated, and belongs to respected dental organizations. It is also good to find out whether the dentist regularly pursues continuing dental education to remain abreast of the absolute latest in dental treatments and techniques. 
Find out about the dentist's overall treatment philosophy and whether it aligns with your expectations. 
If you are interested in specific treatments, such as cosmetic dentistry or restorative dental care options, review the dentist's credentials and/or contact the practice to learn about their experience with those types of procedures. 
See if the dentist offers sedation dentistry techniques if you are one of the many individuals across the globe who suffer from fear and anxiety when it comes to dental treatment. 
Read patient reviews of the dentist to see what others say about their experience 
Once you have made your selection, schedule a consultation to meet with the dentist and evaluate your rapport.  
Finding the best dentist for your needs can make dental treatment a more pleasant experience, and a more convenient one, as well. After all, many patients prefer to return to the same dentist year after year, so making sure you choose the right one at the start can save you time and energy later. 
If you have questions for Dr. Arash Azarbal or if you would like additional information on our practice and the many treatments available here at Pasadena Dental Aesthetics, please contact our office today!