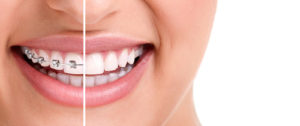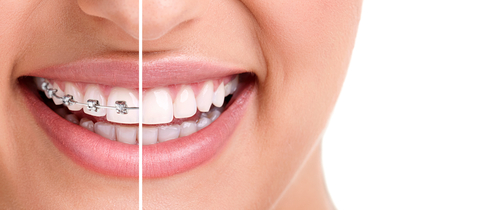 There are many orthodontic treatment options available to help you achieve a straighter, more beautiful smile. Invisalign®, available from our experienced dentist, is one of the most requested methods. Although Invisalign® offers numerous benefits, is it always the better choice? Every person has singular anatomic needs and cosmetic goals, so the answer depends on the individual. Although there are many factors that can help you determine the best approach for your desired outcome, a consultation is the only way to know for sure which technique is right for you.
Both systems of teeth straightening, traditional braces and Invisalign®, are designed to gradually move teeth into ideal alignment. They can also both address a wide range of cosmetic dental concerns, including overbite and underbite, crowding, and gaps. Although there are many similarities, there are many differences as well. Invisalign® uses a series of clear, removable aligner trays to modify the position of teeth over time. Traditional metal braces are more noticeable, and they are not removable. They are designed to remain on the teeth throughout the treatment process.
Many people prefer the inconspicuous look of Invisalign®, as well as the fact that they can take the aligners out when needed, including when eating, drinking, brushing, and flossing. Additionally, Invisalign® often requires less treatment time to achieve optimal results. However, Invisalign® may be limited in addressing significant crowding or substantial spacing between teeth. In those cases, as well as some others, traditional braces may be a better choice. Only a qualified dental professional can tell you which method is right for your needs and goals. In many cases, Invisalign® will be an effective, desirable option.
You probably have many questions about Invisalign® and teeth straightening, and we have answers. Contact us today to learn more or to schedule a consultation with our experienced dentist.